The event was well attended by "veteran" journalists, writers and analysts/commentators as well as human rights activists.
Messages of the Pakistani President, Prime Minister and the Foreign Minister of Pakistan, Bilawal Bhutto Zardari, on Kashmir Solidarity Day were read out on the occasion.
In his message, the Pakistani President Arif Alvi paid tribute to the Kashmiri population on their resilience in their just struggle for the right to self-determination.
More than two years-and-a-half has passed since 5 th August 2019-the day when the Indian regime had taken unilateral and illegal actions to alter the internationally recognized disputed status of IIOJK and to change the demographic structure of the occupied territory.

President Alvi reiterated on Pakistan's full support and solidarity with its Kashmiri brothers and sisters.
The President said that Pakistan will continue to extend all-out support to the Kashmiris till the realization of their unalienable right to self-determination.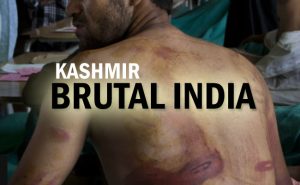 In his message, Prime Minister Muhammad Shahbaz Sharif reaffirmed Pakistan's resolute support for the Kashmiri brothers and sisters. He reiterated Pakistan's solidarity with the Kashmiri people until realization of their legitimate and inalienable right to self-determination, in accordance with the United Nations Charter and relevant UN Security Council Resolutions.
Prime Minister Sharif demanded immediate lifting of the military siege and communications blockade as well as rescinding of India's illegal and unilateral actions in IIOJK. He called for the release of all those arbitrarily arrested and illegally incarcerated Kashmiris.
He also called for the immediate repeal of the draconian laws providing impunity to Indian occupation forces. The Pakistani Prime Minister demanded access for international human rights and humanitarian organizations, as well as the international media, in order to investigate the grave human rights situation in the occupied territory.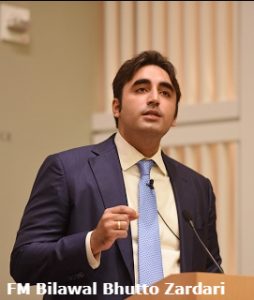 Foreign Minister Bilawal Bhutto Zardari highlighted that IIOJK had been under continuous Indian military siege. FM Bhutto reaffirmed Pakistan's strong and steadfast support to the valiant Kashmiri people in their just struggle for human dignity and their inalienable right to self-determination in accordance with United Nations Security Council resolutions.
The Charge d' Affaires of the Pakistan embassy in Kathmandu, Umair Ali recalled the genesis of the long-festering dispute and numerous UNSC resolutions which enshrined the promise not just from the United Nation but from the international community to the people of Jammu and Kashmir about their right to self- determination.
"The non-implementation of these resolutions had subjected several generations of the people of IIOJK to grave injustices, sufferings and jeopardized the peace and stability of the entire South Asian region.
The attending participants at the event expressed serious concern over the worsening human rights situation in Kashmir. They expressed their hope that regional political and security situation should improve for peace and prosperity of the region.
The event concluded with a Question and Answer session in which several journalists and analysts asked questions about the history, human rights dimensions and the future of the disputed territory.
Courtesy :telegraphnepal