Notably, the issue of Kashmir dispute has been persistent since almost the next day of partition which gave birth to two nations: India and Pakistan.
Even the United Nations Security Council (UNSC) Resolutions made some seven decades ago for a guaranteed "plebiscite" are yet to take place thus hinting that even the UNSC in an explicit conduct favors the Indian establishment now controlled by PM Modi-the recognized Islamophobic Indian Prime Minister.
Indian lobby in the UN is strong which implies that the Pakistani caucus must be weak reasonably.
To recall, even Pundit Nehru of India had assured the Muslims residing in Kashmir that they shall be allowed to take part in a referendum which shall decide their choice/fate whether they prefer to live with India or Pakistan?
Later Prime Minister Nehru took a volte face which is why the UNSC resolution apparently toeing the Nehru' line continued to ignore the conduct of the agreed upon referendum sine die.
The UNSC even as of today has ignored its own promise of the plebiscite.
This is really unfortunate.
Pundit Nehru was in himself a menace to India's neighbors in that he almost made Nepal and Bhutan its protectorate by keeping the "borders" open with Nepal.
Virtually it is this open border phenomenon that has killed Nepal for multiple reasons.
The dirty Nehruvian doctrine must come to an end if South Asian nations are to develop on their own.
Ilhan Abdullah Omar is a strong supporter of Human Rights and she protests against Islamophobia.
She has been critical of the ongoing onslaught of Indian Armed forces in Azad Kashmir. writes the Global Village Space dated April 16, 20222.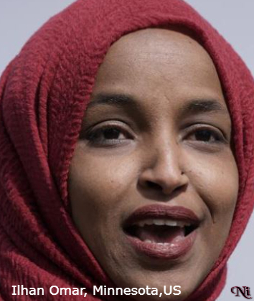 Ilhan Omar, to recall, had strongly criticized the US President Donald Trump against his most infamous "Muslim Ban".
This time the Kashmiri concern has emanated from America with which India is tied up in a security arrangement called the Quad.
The formation of the Quad is generally believed is to contain the rise of China-the arch rivals of both India and the US.
The Quad has its members as the United States, Australia, Japan and India.
Ilhan Omar, the Democratic Representative of USA (Minnesota) has raised this issue which remained largely ignored by the powerful countries of the world including the Super Power America.
The uninterrupted plight of the people of Kashmir came once again into the lime light across the globe when the US Democratic Representative Ilhan Omar dropped in Muzzaffarabad-the Capital of Azad Kashmir on April 21, 2022.
She landed in Pakistan on April 20, 2022 which was an unexpected event for the entire Indian intelligence controlled by Ajit Doval and RAW Chief Samanta Goyal-the two fanatic Hindus who, as the rumor goes, control entire South Asian countries through "RAW" infiltration.
Rival Pakistan too has some Mir Jaffars and Norwegian Quislings in the mainstream media.
If rival Pakistan is not safe then God bless Nepal with the RAW menace that is on an increase.
The anti-nationals and the traitors are busy in amassing "under table" financial bribe from the RAW agency in Kathmandu.
Some have even built two storied buildings in Kathmandu through the treachery-selling of the security matters to the Indian establishment.
However, who these traitors are is yet to be made public.
Let's hope the turncoats one fine morning commit suicide for having cheated their motherland like Sikkim's Lendhup Dorje who later dies an unsung death.
Back to the main point:
Ms. Ilhan Omar following her meeting with AJK President Barrister Sultan Mahmood Chaudhry, Tribune Pakistan dated April 21, 2022, is learnt to have addressed a press conference wherein she is believed to have said that the United States Foreign Affairs Committee had previously held hearings to investigate the reports of human rights violations in IIOJK and discussed the Modi administration's anti-Muslim rhetoric and its effects".
Ms. Omar added, as Pak Tribune reports, "I don't believe that it is being talked about to the extent it needs to be in Congress and within the administration," adding that she hoped her visit to AJK motivates more conversations.
"The condemnations and concerns of those who fight for human rights and the question of Kashmir will be included in future hearings within the USA," Omar assured.
Her landing in the Azad Kashmir itself, let's admit, has in many more ways than one has "internationalized" the Kashmir issue which was dumped under the carpet by the Indian establishment through its caucus in Washington.
This is the net gain of Ilhan Omar's visit to Muzaffarabad this time.
According to OPIndia dated April 24, " with support from other 'left-liberal' circles, both in India and the west, Ilhan Omar has been at the forefront of raking up the issue of Kashmir in the US House of representatives with a pro-Pakistan stand demanding US agencies to intervene in the matter.
We may or may not agree with the opinions made by the OP India.
Receiving the US Democrat representative in his Capital, Azad Jammu and Kashmir President Chaudhry said India's traditional intransigence is the stumbling block in the way of resolving the Kashmir dispute".
The US congresswoman, who is a strong proponent of human rights, as stated earlier, said she has voiced her concerns in the past as well over human rights violations in Indian Illegally Occupied Jammu and Kashmir and would take up the issue with the US Congress as well as the Biden administration when back in Washington D. C.
"We are deeply worried about India's August 5, 2019 action", she said.
A clever Ilhan Omar also tried to "repair" the deteriorated US-Pakistan relations as she met the new foreign Minister of State, Mrs. Hina Rabbani Khar-the Pakistani lady with an elegance.
Minister Hina Khar has explicit tilt for the West more so for the US, media outlets in Pakistan believe so.
Let's presume that she corrects the aberrations seen in US-Pakistan ties of late during the time of ousted PM Khan.
Interestingly, while US Democrat leader Ilhan Omar was touring Pakistan, some events in the neighborhood too must have drawn her attention later to be discussed when back in the US.
The New Delhi's Jahangirpuri forceful demolition of the Muslim houses in hundreds was not only pathetic but in many more ways than one a chaotic affair which sent chilling signals even in Nepal and the Muslims of Nepal got terrified concluding what if such a similar situation unfolds in Nepal under the collusion of the India's BJP/RSS combine regime?
Some political parties in Nepal adhere to the Indian BJP/RSS line of thought. This is heartbreaking.
Ilhan Omar, brilliant as she is, must have noted the Delhi's "sad episode" in her diary later to be presented in the House to be discussed by the US lawmakers.
India claims itself a democratic country. But is it a democratic country in essence? Definitely not, looking through the South Asian lens.
Albeit, freedom of speech is there but alas no one can guarantee his or her freedom after speech in India".
And almost around the same time, India's firebrand lady-author and activist Arundhati Roy while addressing a large Sissy Farenthold lecture gathering at the Lyndon B. Johnson auditorium, in the US most probably on April 22 said that, in her own words, "very soon after the election results were announced, Hindus celebrated the festival of Ram Navami, which coincided with the Ramazan this year.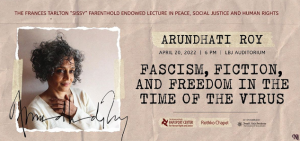 To mark Ram Navami, violent Hindu mobs armed with swords and staffs rampaged through as many as eleven cities. Led by Swamis and BJP activists, they entered Muslim settlements, dog-whistling outside Mosques, chanting obscene insults, openly calling for the rape and impregnation of Muslim women and the Nar Sanghar-(genocide) of Muslim men".
Suzanna Arundhati Roy, born November 24, 1959, in Shillong, India is an Indian author best known for her novel The God of Small Things, which won the Man Booker Prize for Fiction in 1997 and became the best-selling book by a non-expatriate Indian author.
She is also a political activist involved in human rights and environmental causes. (Source Wikipedia).
She further added at the US gathering that "any response by Muslims has led to the bulldozing of their property by the government or burning by mobs".
Let's presume that these hair-raising events in India must have approached Ilhan Omar-the US hothead democratic leader.
Ilhan Omar has some more to add in her list to be discussed when back to her home country.
And here it is as per Arundhati Roy who states that "through all of this, Prime Minister Modi, whose own political career was jump-started by the 2002 anti Muslim pogrom in Gujrat when he was the Chief Minister remains an "inspirational" figure. Often silent, but more often leading the dog-whistling, he is the messiah of these mobs and their holy men".
She then concludes her lecture with these words, "If the RSS wins this battle, its victory will be pyrrhic.
Because India will cease to exist, elections will not reverse the tide. It is too late for that. This battle will have to be waged by every single one of us". The blaze is at our door".
India's the WIRE dated April 22 has published Arundhati Roy's lecture delivered in the US under the title "The Battle to save India has to be waged by every Single one of us".
Nepali observers suppose that for Ilhan Omar, the lecture made in the US Itself by activist Arundhati Roy could be an important political stuff to be presented to the chamber in the US for intensive discussion which is sure to expose India's real "democratic credentials" which is primarily based on Muslim hatred and nothing more than that.
But the US and other great powers appear to ignore India's Islamophobic credentials.
But for how long?
Arundhati believes that India is on the verge of ceasing its very existence if the RSS wins the battle".
No wonder then India's acclaimed writer Khuswant Singh too have had predicted in his book published as back as in that "End of India" is sure.
He says in his book "The End of India" that "the country will break up. It will not be Pakistan or any other foreign power that will destroy us; we will commit hara-kiri".
Late Sing's and Arundhati's expressions bode ill for the Indian establishment.
In the meanwhile, a United Kingdom Labour Party MP Naz Shah dared to draw the attention of Prime Minister Boris Johnson urging him to raise the issue of Islamophobia with Prime Minister Modi.
Ms. Naz Shah appears to be a gutsy lady.
Her Tweet was timed when Boris Johnson was on a two day India visit.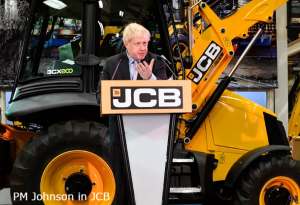 She said in her tweet to PM Johnson that, "I ask @BorisJohnson when the alarm bells of genocide, the daily lynching of Muslims, calls for rape of Muslim women & the systematic nature Islamophobia in India is being normalized, as someone who claims to be a champion of human rights, will you raise these issues with PM Modi?"
Her Tweet further drew the attention of UK Prime Minister saying that "My plea to the 10 Downing street is to raise the growing issue of Islamophobia with the Modi Government".
Ms. Shah had shared Indian news reports on recent incidents including the Jahangirpuri demolitions row in Delhi, the Karnataka Hijab ban, Uttar Pradesh Sitapur rape threat incident etc.
Ms. Shah is talked to be a Pakistan-origin MP.
Yet another hothead British MP, Zarah Sultana criticized, April 26, 2022, Prime Minister Boris for visiting a JCB factory the day after reports its vehicles were used to destroy and demolish Muslim homes and businesses in Delhi.
Zarah Sultana MP Speaking:
Opposition MPs raised concerns over human rights in India after the Prime Minister said on a visit last week that the UK hopes to have a trade deal worked out with the country ( India) by October.
Zarah Sultana said visiting the factory was a mistake.
One labor MP told the House of Commons that the UK would be dancing on the Human Rights and civil liberties of communities across India if it signed a free trade deal with the country.
Yet another labor MP Khalid Mahmood told MPs " India is a Human Rights abuser across all of its country for the Sikh community, for the Muslim community, for the Christian community and more strongly for the Kashmiri Community.
This means that without Pakistani establishment's efforts, MP's in UK are sincere to the Muslims cause who are being hated and oppressed in India.
Pakistan is the loser if it doesn't act on time.
The message should be clear to the lethargic Pakistani diplomats across the globe.
Dismissing Ms. Naz Shah Claims, the Union Minister of Minority affairs, Mukhtar Abbas Naqvi, April 22, 2022, slammed UK Labor party Naz Shah and said every citizen of India, including the minorities, is safe and secure".
One can guess how this Muslim minister has lied as against his ministerial portfolio?

Here is more stuff for Ilhan Omar to discuss with her colleagues in Washington.
Justice A. P. Shah-the former Chief of the Madras and Delhi High Courts in a bold interview for the WIRE with Karan Thapar said on Jahangir Puri Muslim settlement demolition that " the Delhi police and Municipal Corporation of Delhi defied the Supreme Court's order, April 20, 2022, to stay demolitions in Jahangirpuri".
Very sadly, around the time of Jahangirpuri Muslim settlement demolition, UK PM Boris Johnson was in India.
The Guardian (UK) , Friday April 22, 2022, hits hard PM Johnson stating, " the UK Prime Minister Johnson ought to have taken greater note of Prime Minister Modi's democratic backsliding and his refusal to speak out against the Russian invasion of Ukraine".
This is not all. The Guardian further grills PM Johnson saying, "Mr. Johnson should not have mugged for the cameras with the machinery used to intimidate religious minorities by a regime seemingly bent on creating a theocratic Hindu State. Perhaps he is unaware of the growing sense of vulnerability felt by India's 200 Million Muslims".
Notably, the Amnesty India "beating out at British Prime Minister Boris Johnson for inaugurating a JCB factory in Gujarat a day after municipal corporation in Delhi razed homes in Jahangirpuri using bulldozers, has called the move "ignorant", while also saying his "silence" on the incident was deafening, reports the Indian Express dated April 21, 2022.
Amnesty Tweets on April 21, "In the backdrop of Municipal Corporation of Delhi using JCB bulldozers to raze down shops of Muslims in Northwest Delhi's Jahangirpuri yesterday, UK Prime Minister's inauguration of a JCB factory in Gujarat is not only ignorant but his silence on the incident is deafening".
Someone has rightly summarized India's Prime Minister Modi' role in the present day India as:
"He is the judge. He is the jury and he is himself the Executioner.( Source The Twitter).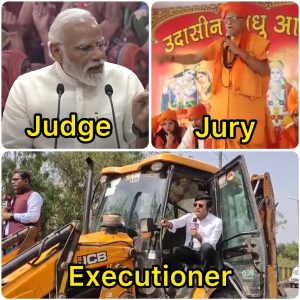 Justice A. P. Shah says, "this was gross defiance of Court orders…if the Supreme Court wants to do justice, then it must take appropriate action and send the guilty officers to jail".

Justice Shah added "fines should be imposed, restore status quo ante and fix compensation for this". (Source Norwegian Professor Tone Blei's Facebook Posting).
And now the last political stuff for Ilhan Omar's upcoming discussion in Washington D. C is as follows:
Swedish Professor Ashok Swain Tweets:" Terror accused, Godse worshipping, Hindu Right Wing, Pragya Thakur asking India's Muslims to go to Pakistan, threatening to 'bulldoze' more Muslim houses to take Hindu religious processions in 'Hindu' India!.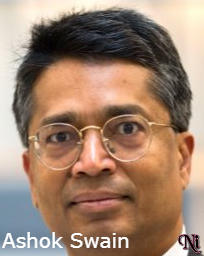 A powerful explosive killed five in Pakistan's Karachi city.
The unidentified killers targeted three Chinese nationals and the rest were Pakistanis.
The selection of the killing/target does in many more ways than one signal as to which "nefarious" country may have pounced upon Chinese and the Pakistanis.
Keep on guessing. It is easy to guess.
That's all. See you next week.
# The writer is a devout Hindu but doesn't believe in Hindu Supremacy.
@telegraphnepal