Pakistan's Prime Minister Imran Khan addressed the nation before the vote of no-confidence which is likely on Sunday (April 3, 2022).
He exposed an organized international effort to remove him from the office.
PM Khan tried to incite the sentiments of the public by mentioning that slavery cannot take the nation up, only nations with self-esteem have the potential to rise.
He referred to his entry into politics and reminded that he had everything before entering into politics, whereas PML(N) leader Nawaz Sharif established 18 factories by borrowing from public bank and later on the loan was waived.
Mentioning Quaid-i-Azam Muhammad Ali Jinnah, he underlined that Quaid was a politician of high caliber and that is why people with caliber must enter politics because they carry some acumen and can address people's problems.
That is why the early years of Pakistan were highly progressive when people from Korea, UAE came to learn from Pakistan.
PM Imran Khan expressed that he has wish to educate the young generation about the life of Holy Prophet Muhammad (Peace be upon him).
The state of Madina is the role-model that he wants to follow.PM Khan spoke that he entered politics with an ideology, which was based on providing justice to people where poor and rich, weak and powerful stand equal.
Justice is dispensed without any biases.
PM Khan mentioned ruthless U.S. drone strikes and the criminal silence of the then government who were unable to utter a single word against U.S. policies.
Khan remained a staunch opponent of the U.S.-led war against terrorism, no Pakistani was involved in plotting and executing the 9/11 incident.
Mentioning the drone mantra, he said drone strikes caused a massive collateral damage including innocent children. No politician came up to protest it and I was the only one.
Those people who lost their beloved ones in drone strikes started waging war against Pakistan, believing that we were supporting the U.S. drone campaign.
Tribal areas of Pakistan were crime free before the so-called Jihad that U.S. tailored to contain the Soviet Union.
The same notion of Jihad became terrorism later. But when Soviet Union disintegrated, the U.S. not only left the region rather imposed sanctions on Pakistan under Pressler Amendment.
Not even NATO made as many sacrifices as Pakistan did in war against terrorism but no credit was given to Pakistan for standing as a front-line state. Instead of words of appreciation, the demand was to "do more".
In a very loud and clear way, PM Khan advocated an independent foreign policy for Pakistan which seeks friendship with great powers not a patron-client relationship.
The threat-letter that was written to PM on March 8, 2022,contained mention of the vote of no confidence against him. PM shared this letter with his cabinet and national security committee.
He pointed out opposition seems a part of this larger conspiracy against him which emanated from a foreign country (without specifying country's name).There is no specific reason mentioned in the letter but PM Khan's visit to Russia.
He stated that even the European head of the states also visited Russia but that was not taken wrong whereas Khan was the only one who was singled out.
The letter also contained the substance that if Khan stays in power, relationship with Pakistan will deteriorate.
Asking his people he spoke, will the European countries, allow these corrupt politicians to reign their country despite knowing these people have multiple cases against them and are involved in malpractices?
Their intelligence agencies have profiles of every Pakistani politician including me but they know whom to use.
Maulana Fazl-ur-Rehman appealed to Anne W. Patterson (former U.S. Ambassador to Pakistan) that if you help me secure premiership, I will be able to serve your interest.
The meaning of "Absolutely Not" is that we are with you in peace but not in conflict.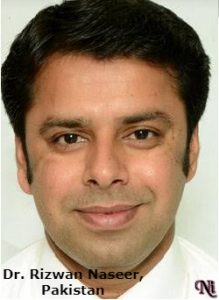 Sunday, April 3, will be a decisive day regarding the vote of no confidence it will be visible who sold their conscience for sake of money.
People will not forget their faces.
The underlined message for the opposition was that "I always vowed that, I will never bow before anyone, and neither let my nation."
Analysis:
None of the Prime ministers in Pakistan's history has completed their five years term yet.
They were either removed through constitutional or unconstitutional way(dictatorships).PM Khan is likely to face vote of no confidence but even if he is removed, his popularity still stands above the rest of the opposition combined.
He will launch a strenuous movement against corrupt, already tested politicians, who are responsible for Pakistan's downfall.
In case Shahbaz Sharif(nominee for the PM by opposition) will be unable to perform and hold Imran Khan responsible for governance challenges.
In the meanwhile PPP will be able to campaign for the next election while PML(N) will lose popularity due to low performance.
Pakistan's foreign policy will not be as independent as under the leadership of Khan which means subduing to demand by the U.S.
The real challenge for Pakistan is its economy.
Pakistan can move forward by adhering to geo-economics in the region.
Pakistan-US will remain frenemies and as there is a complete history to support this argument. Whereas China-Pakistan Economic Corridor, BRI extension to Iran and Afghanistan will be ushering in a new phase in geo-economics of the region and Pakistan may benefit from it.
China-South Asia and West Asia will experience enhanced connectivity due to changing geopolitical realities.
#Dr. Rizwan Naseer is a Pakistan based strategic security analyst.
@telegraphnepal