You should write truth, not misleading lies. There is no dispute. Kalapani area is Nepalese territory. If diplomatic efforts do not work, we will take the case to the International forum. Those days of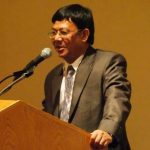 bullying a small country is over. We will defend our territory and sovereignty whatever way we can.
Prashant Dhawan: India Kalapani Dispute Current Affairs 2019
@telegraphnepal
The border between Nepal and India as decided by Sugauli treaty is Kali or Mahakali River. It is stable and as given in the treaty map. The river course may change only in the flat land, but not in the mountains. You can ask any school geography teacher the course of the river. It begins from Limpiyadhura, which is at the west of the Kalapani area. Later, to mislead people, India started to point at a small streamlet called 'Khayani' as the Kali River, which is at the east of the area. We should bring international observers and geographers to show this Indian rope trick.
In 1962, during India-China war, India asked and King Mahendra allowed Indian forces to be stationed in the area, due to its strategic military value then.
It does not mean (that) Nepal gave the land to India. It was only a temporary measure as a part of our goodwill.
It is not only a matter of Kalapani. India has encroached Nepalese territories in over 200 places, including Susta.
India also builds Dams along the border, which is illegal as per international law and floods our farm lands.
India should be ashamed of cheating neighbors and still claiming to be of a great civilization.
No wonder India has problem with all her neighbors. Nepal also has a long border with China. But we have no problem. A joint survey team worked together and the agreeable border was drawn.
Nepal wants good relations with all, especially with bordering neighbors India and China. But India would rather take advantage than be fair. It is the same story with the illegal and immoral Indian blockade of 2015.
It is none of your 'Goddamn' business what constitution we write. And we know how to defend ourselves. We did not submit to Mughal Empire, Chinese empire, British Empire. We are not about to be a colony in this 20th century. Is it 21st century?
Are Nepalese against India? Not really. Here is the outpouring of our love when Shri Modi Jee visited Kathmandu, 2014:
What about India? Nepal is the birth place of Buddha. King Birendra declared Nepal a 'Zone of Peace.' All nations, including China and Pakistan, appreciated and approved it. Guess what? Except India.